TEL or TEXT 07975 558 927
What are the usual Laptop problems?


In terms of computer problems, Laptops suffer from similar types of problems to desktop computers. Laptops are more prone to problems due to their fragile nature. The most common repairs we carry out are...












ESTIMATE or DIAGNOSIS


Estimates are free and can be given over the phone. If your laptop has a problem, we can give a guide as to the likely charge. The more specific the problem, the more accurate the estimate.

Diagnosis is carried out when there is a problem without an obvious cause. We therefore would have to investigate hardware and software issues to come to a conclusion. Diagnosis is usually £20 and we produce a report outlining the problem.

If you have a diagnosis and decide to let us repair the problem, we then deduct the diagnostic charge from the final bill so that all you'd pay for is the repair.


Repair or Replace?


Often with older laptops, an extensive repair is less cost effective than a replacement Laptop of better specification. When this is the case we will advise you of such.


Laptop Sales


Whilst we do not sell Laptops. If you need advice on a particular Laptop which you are tempted to buy, we can give friendly advice regarding suitability.


At Home or Take away


Laptop computer repairs and upgrades can be carried out at your location or taken away and returned. If you are apprehensive about letting your Laptop leave your location, we're happy to work on your laptop at your home or office.

If your laptop has sensitive data which you would like to safeguard before the laptop is taken away, we can help you to encrypt the data prior to the laptop leaving your premises. You would need to make sure the password which you use for the encryption is not lost as the files would be irretrievable without it. click here for info.



Call 07975 558 927


Call us with details of your Laptop repair or upgrade needs and we'll be able to advise on likely costs ...It's that simple!

A Star Universal based in Kent UK. We're in Teynham just outside Sittingbourne on the A2. There's free parking for customers at our office.

If you live in Kent and are in need of our services, we're happy to discuss your needs. You can also send details via email or the 'contact us' form.

We repair laptop computers all around Kent with no local call-out charges and Free collect and Return of your computer.

Don't worry if you haven't got a bag or case for your Laptop.
We carry padded Laptop bags for transporting your Laptop so you know your Laptop's looked after during it's travels.

If you are outside the

Kent

area, we can still repair your

laptop

. There would be an additional cost to cover travel outside of

Kent

. Just contact us for details.


• Hard disk replacement

• Laptop Data retreival

• Virus and Trojan repair

• Laptop RAM upgrades

• Disk drive replacement


• Laptop Screen repair

• DC Socket replacement

• Keyboard replacement

• Screen backlight repairs

• Screen inverter repair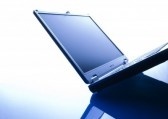 You have the choice of having your Laptop collected and returned once the repair is completed or dropping it off to us. There is no extra charge for call-outs if you are in Kent.


enquiries@astar-universal.co.uk