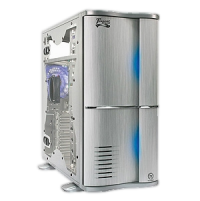 ATTENTION!! PLEASE READ THESE TERMS FULLY. YOU SHOULD STOP USING THIS WEBSITE IF YOU DO NOT AGREE TO THE TERMS.
1. Computer specific…
Due to the nature of computer work, no guarantees can be made as to loss of data or damage to parts due to existing faults. Whilst we will take precautions and great care to preserve data, the client must accept that there is some risk of loss of data and in some cases damage to parts when carrying out computer repairs.
We offer a pre-repair backup service which is chargeable according to size of data to be backed up.
1a. We advise every customer to backup any vital information prior to presenting their computer for repair. Whether on-site or at our office.
1b. Data recovery service…
Our data recovery service is priced according to the nature of recovery needed. There is always a charge whether the data can be recovered or not. This is because the process is the same regardless of data found and desired data is not always recoverable. Unfortunately, there is no way of telling what can be recovered without running the full recovery processes.
1c. We will also accept no liability for items left in computers eg.CDs DVDs Floppy disks etc…unless notified beforehand and included as part of the list of parts included with the computer. Such items can be damaged when left in drives during the course of repairs and transportation, we therefore advise packaging any sundries separately as a precaution.
2. CONDITION OF USE OF THIS

WEBSITE

…

You may use this website for the purpose of viewing the information therein and may freely copy and save any information for personal non-profit non-commercial use. The contents of this site may not be reproduced at another location on the Internet without written permission of two or more of the Partners of A Star-Universal company. Any links to external websites are viewed totally at your own risk as to accuracy, content and security. 'A Star-Universal' company provides this website 'as is' and accept no liability for the outcome of acting upon any information contained therein whether actual, linked or implied.
The altering of content of this site is strictly prohibited. Any changes must be carried out only with prior express written permission of at least two partners of 'A Star-Universal' company.
3. 'A Star-Universal' company make no guarantees as to the security accuracy and confidentiality of information submitted to and from, or transferred via, this website. Whether electronic mail or otherwise.
4. No email request for work to be carried out will be deemed to have been received unless verified verbally or in writing by a staff member of 'A Star-Universal' company.
5. Any works carried out through 'A Star-Universal' company may involve third party contractors or suppliers. Any estimate of time frames for work completion are estimates only and may be subject to delays where circumstances dictate. Any work priced specifically to comply with a specific date or time will be charged at the lower non time-critical rate where applicable. 'A Star-Universal' company will accept no liability for any losses due to work being delayed or taking longer than quoted.
6. It is the client's responsibility to check thoroughly, the completion of any works carried out.'A Star-Universal' company will not accept liability for faults to works carried out unless such faults are either pointed out at the point of inspection upon the day of completion or faults which have developed as a consequence of inadequate job completion on our part. We will accept no liability for faults which develop as a consequence of misuse or failure to follow procedures or guidelines on the part of the client.
7. Any omissions to works carried out will be completed at no extra cost as long as the price quoted/estimated makes mention of such work within the price paid. Any work omitted but not included in the quote/estimate would be chargeable separately.
8. Losses…
'A Star-Universal' company accept no liability for losses incurred due to delays to works carried out or the inability to either carry out or complete works agreed to be undertaken.
9.Safety…
It is the client's responsibility to provide a safe working environment for works to be carried out. This includes and is not limited to … 1. An adequately installed and safe electricity supply. 2. Adequate access to and from site and free of tripping hazards etc. 3. Information regarding potential hazards which are not evident e.g. Asbestos.
'A Star-Universal' company reserve the right to abort any job due to unsafe working conditions. Under such conditions the client will be subject to a call out charge.
10. Payment…
'A Star-Universal' company will not deem any invoice to have been paid until payment has been transferred into 'A Star-Universal's bank account. Please bear in mind that when a deposit is paid in order for parts to be ordered, the parts may not be ordered until the deposit has cleared into our bank account.
In the case of cash, payment is deemed to have been received upon the issue of a receipt for the money and is instant.
PLEASE MAKE SURE THAT YOU ARE ISSUED WITH AND KEEP YOUR RECEIPT AS WE CANNOT ACCEPT THAT A CASH PAYMENT HAS BEEN MADE WITHOUT IT.
11 Shipping…
No goods will be delivered/shipped (neither be collected) until full payment has been made, except with prior written agreement. Any goods not delivered by 'A Star-Universal' company will be sent via a delivery method which will require a signature (post or courier).
These conditions make up the contractual basis of all work carried out by and on behalf of 'A Star-Universal' company.
Web Design Terms
These Terms and Conditions should be read in conjunction with the
© A Star-Universal Terms and Conditions above.
Terms Of Trade
©'A Star-Universal Web Design' trade only under the following Terms & Conditions. Any works requested by you, the client, will be carried out only under these Terms unless subject to prior written change and agreement by © A Star-Universal company of Kent.
1. All works to be undertaken will be subject to prior signing of our Job Request Document and we reserve the right to delay the start of any works until such time as the document is completed.
2. A Deposit of a minimum of 10% of the Estimated charge is payable before work can commence and we reserve the right to delay the start of any works until payment is received. The Deposit percentage can vary according to Design requirements but usually 10% is adequate.
3. The balance payment for the Website will be payable once the final design has been approved by you, the Client. The design will be made available periodically (for review) but remains the property of A Star-Universal until such time as payment is made.
4. Any material supplied by You, The Client, must either be copyright free or you must either own the copyright or have permission of use from the copyright owner. A Star-Universal take no liability for the legalities of materials supplied for inclusion in any design whether text, photos or
multimedia content. Whilst we will do our utmost to safeguard any supplied materials, they are supplied at the owner's risk. We would strongly advise you NOT to send original or sole copies of any material.
5. Until final payment is received into the A Star-Universal account, any design including logos and custom text/wording remains the copyright of A Star-Universal. Use of such material would constitute a breach of copyright. In such circumstances we reserve the right to pursue legal action.
6. We reserve the right to create a link from our website to any website we have designed, as an example of our work. We also reserve the right to put a small reference to our company having designed the site at the bottom of the home page. This will be removed if deemed to interfere with the design (by agreement)
7. The legality and suitableness for the purpose of any website designed by A Star-Universal is totally the responsibility of the Client. Accuracy of any statements or claims made on the website are the Client's responsibility and 'A Star-Universal' will accept no liability for any legal claims made against such website content.
8. 'A Star-Universal' will charge for the website design seperate to any other works needed to complete a live Web Presence. The Client has the option of arranging hosting, Domain name registration etc.. If 'A Star-Universal' are commissioned to carry out such works, we will arrange this on your behalf using commercial hosting companies. It will be the Client's responsibility to pursue any breach of service with such companies direct.
These are the terms under which 'A Star-Universal Web Design' will carry out any works on your behalf. Any changes to these terms will only be deemed binding with express written agreement from a partner
of ' © A Star-Universal' company.